My Favorite Calgary Wedding Venues in 2017
I have played many weddings in my career, and with that, seen some venues - big and small. But only a few have stood out in my travels. Here are six of my favorite wedding venues in Calgary from this year!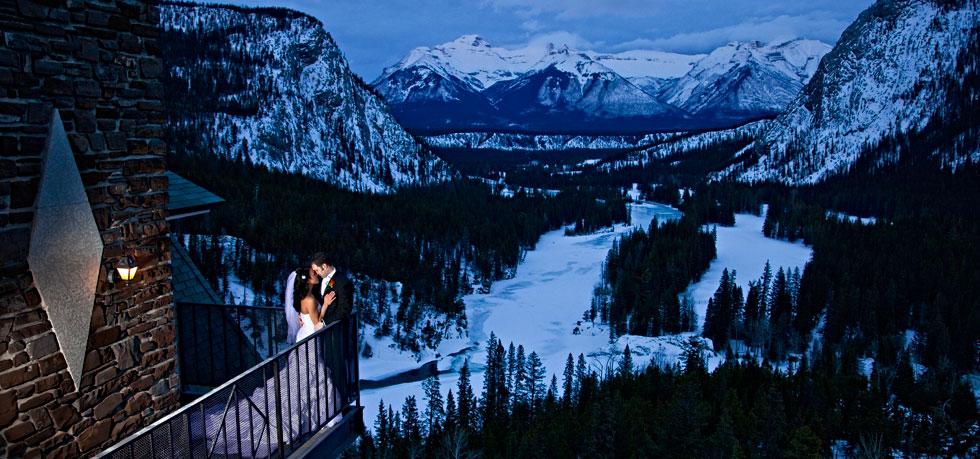 1. Banff Springs.
This place is coined the "Castle of Calgary", and rightly so with the castle feel of Mt. Stephen Hall. The acoustics are incredible for the violin, with stone visuals, cathedral ceilings and stained glass windows. I also love the picturesque views from the Outdoor Terrace.
Check out their wedding brochure.
2. Rouge Restaurant
This gorgeous historic building is in the heart of downtown, with amazing food and a beautiful on-site garden. I really enjoyed playing with my violin trio there. Great for foodies: CBC Canada named it in the top 100 world restaurants in 2010.
Learn more at their website: https://rougecalgary.com/
3. Azuridge Estate Hotel
With amazing views in Priddis Alberta, this incredibly opulent Estate hotel is just south of Calgary. Their attention to detail is simply impressive - they actually have a Butler school there!
Find out more about them at their website: http://www.azuridgehotel.com/
5. Water Valley Church
I had the great honor to perform solo violin in Water Valley Church, which was built in 1936! It is a beautiful setting for an intimate wedding, just Northwest of Calgary in Water Valley, Alberta.
You can view more pictures and weddings at their website: http://www.watervalleychurchevents.com
6. Emerald Lake Lodge
Although it's in British Columbia, just 2.5 hours west of Calgary, I had to include this place on my list of favorite wedding venues. I was invited to perform with my violin at the View Point Location - which offers amazing views looking out over emerald colored water. It's very secluded. You have to be shuttled over the bridge to get to the island!
Learn more about the amazing venue here: https://crmr.com/emerald/